MATIC yielded 3% gains for holders over the past 24 hours marking a bullish start to 2023. 
Polygon's NFT OpenSea volume hit a new record in sales, reaching $324 million in the crypto bear market. 
MATIC price outlook is bullish as bulls target $0.8466 for the Ethereum scaling solution's token.
MATIC, the Ethereum scaling solution token is ready for a bullish start in 2023. The NFT volume on Polygon hit a new record with sales of $324 million through the crypto winter. Price outlook on MATIC has turned bullish with long-holders eyeing the $0.8466 level as the target. 
Also read: What's next for ApeCoin after Bored Ape Yacht Club dethrones NFT collections to rank first
MATIC prepares for bullish start to 2023 hitting a new record in Polygon's NFT volume
MATIC, the Ethereum scaling solution token yielded 3.2% gains for holders over the past 24 hours. The gain coincided with the announcement of a record uptake for Polygon's NFT OpenSea program in 2022, as well as a spike in volume in the prior week. The Ethereum scaling ecosystem recorded $324 million in NFT sales despite crypto winter surpassing its 2021 OpenSea NFT volume record.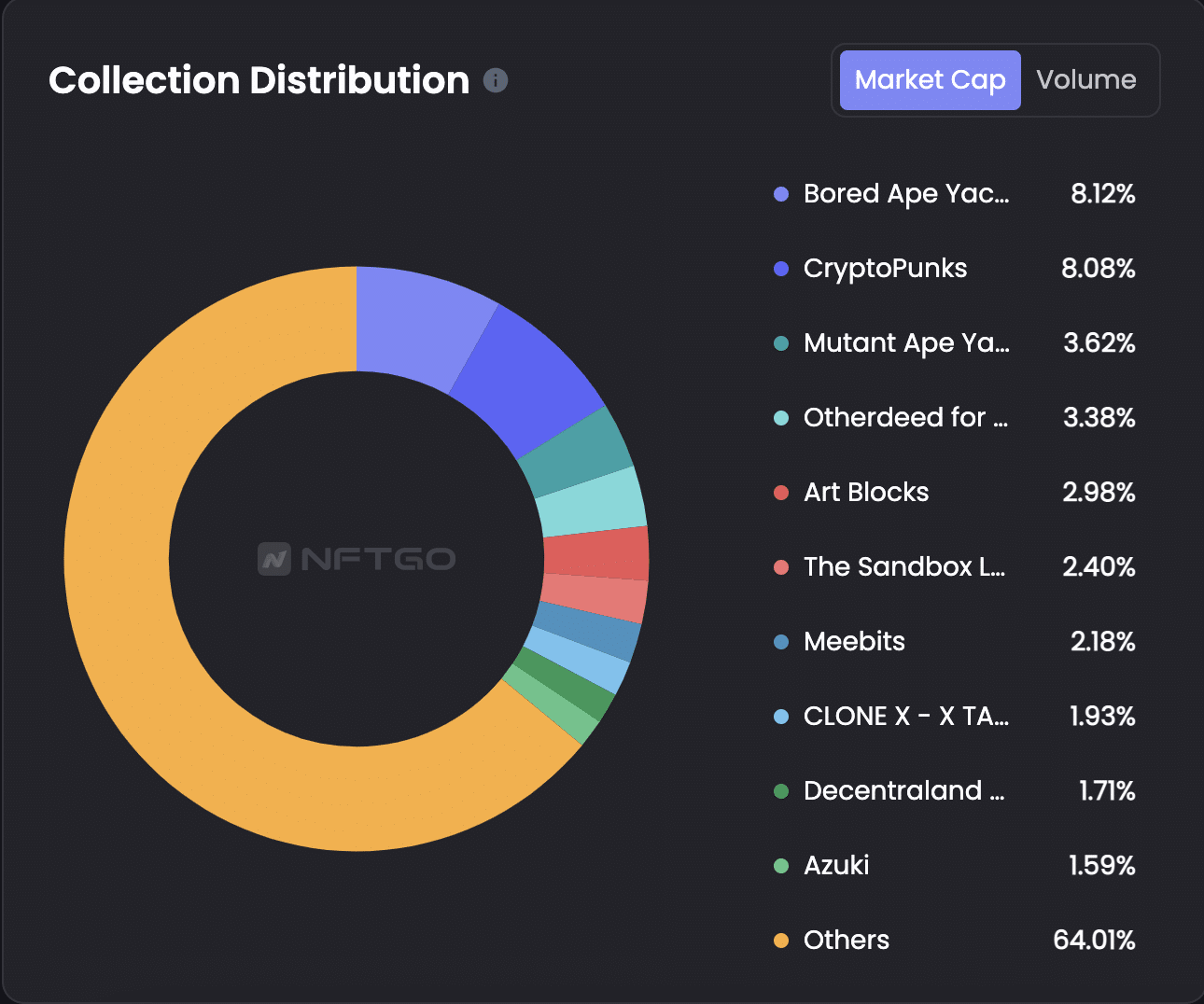 Polygon NFT OpenSea volume
Several NFT collections like y00t, a generative art project of 15,000 NFTs curated by a community of builders and creators have plans to bridge to Polygon in Q1 2023. NFT projects like Aavegotchi have announced plans to remain on the Ethereum scaling solution chain in 2023. 
The growing virtual asset and digital collectibles ecosystem on Polygon has fueled a bullish sentiment among MATIC holders during the bear market. Based on data from crypto intelligence tracker Santiment, Polygon's total NFT trade count and volume in USD registered a spike last week. 
MATIC price outlook is bullish
MATIC price outlook is bullish and the Ethereum scaling solution could soon break out of its downtrend. A close above the trendline would validate the bullish thesis in MATIC price. MATIC is close to its 50-day exponential moving average (EMA) at $0.7767 and the next resistance is the 200-day EMA at $0.8274.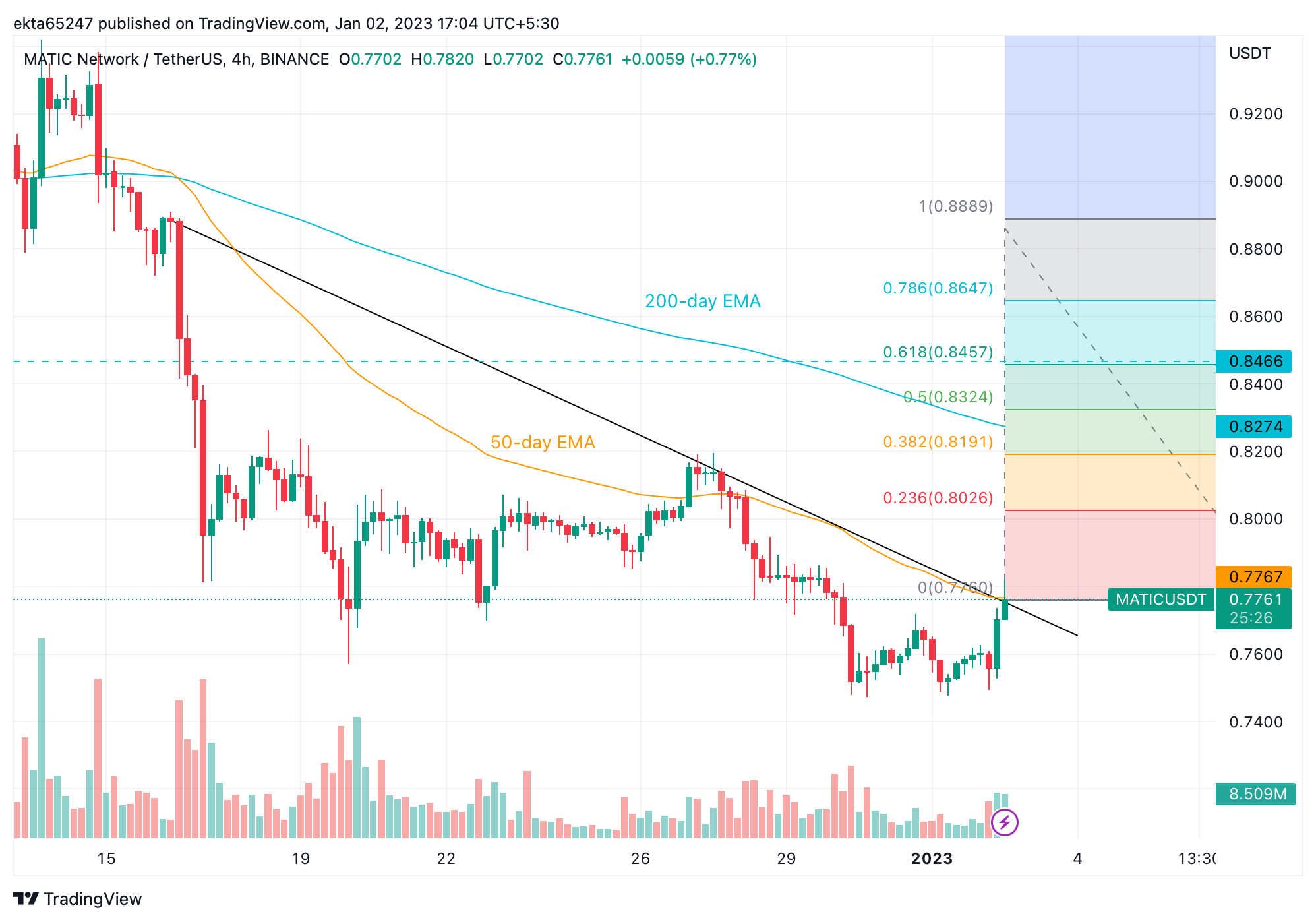 MATIC/USDT price chart
MATIC bulls are eyeing a 61.8% extension target of $0.8457 from the trendline if they can successfully break above it, in January 2023. A massive bullish breakout could send MATIC price to the $0.8899 level even. If MATIC price wipes out its recent gains and drops below the $0.7500 level, it would invalidate the bullish thesis.